A full overview of all adventure games released in the Lost Phone Series. These can be episodes, remakes/remasters or sequels, created by either one or several companies. As long as the IP is used, we'd quantify this as part of a 'series'.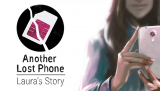 Android, iPad, iPhone, Mac, PC, Switch, Linux
Find out what happened to Laura, a young woman who has apparently vanished without a trace. Stumbling upon her lost phone, you need to piece together her fate by uncovering crucial pieces of information and hidden passwords scattered among texts, apps, photo gallery and social networks.
» Full game details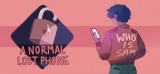 Android, iPad, iPhone, Mac, PC, Linux
A Normal Lost Phone is a game about exploring the intimacy of an unknown person named Sam, whose phone you find. The game takes the shape of a narrative investigation: you have to search the phone's text messages, pictures and applications in order to learn about its former owner. Through this...
» Full game details