A full overview of all adventure games released in the Dead Secret Series. These can be episodes, remakes/remasters or sequels, created by either one or several companies. As long as the IP is used, we'd quantify this as part of a 'series'.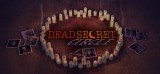 Mac, PC, Oculus Rift, Gear VR
It's been five years since Patricia Gable singlehandedly uncovered the mystery of Harris Bullard's death. In the process she was exposed to the Lunar Dream Apparatus, a device that can reveal the secrets of the subconscious mind. But now, in the grip of a cold Chicago winter, a deadly ki...
» Full game details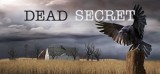 Mac, PC, PlayStation 4, Oculus Rift, Gear VR, PlayStation VR
Who killed Harris Bullard? A reclusive man with a mysterious past is dead and it's up to you to crack the case. Investigate the crime scene, uncover secret documents, and piece together the puzzle to name his killer. But keep your wits about you: nothing is as it seems and you are not alon...
» Full game details