Murder in Tehran's Alleys Series
A full overview of all adventure games released in the Murder in Tehran's Alleys Series. These can be episodes, remakes/remasters or sequels, created by either one or several companies. As long as the IP is used, we'd quantify this as part of a 'series'.


A crystal meth addict named Jamshid Farrokhi ruthlessly killed his whole family while severely hallucinating under the influence of the drug. After sobering up and realizing what a disaster he has wrought, he decided to avenge those who were responsible for his decadence and for turning him into a h...
» Full game details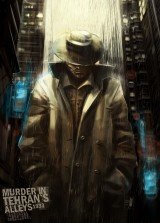 A series of brutal and frightening killings have gripped the city of Tehran. Tortured before being cut to pieces, the victims are innocent children living downtown, and there seems to be no clear motive behind the murders. With the media fuelling public hysteria, it's up to detective Afshar to solve...
» Full game details