A full overview of all adventure games released in the The Unseen Fears Series. These can be episodes, remakes/remasters or sequels, created by either one or several companies. As long as the IP is used, we'd quantify this as part of a 'series'.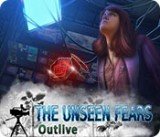 A new reality show is entrancing the globe, but not in a good way. When strange things start happening on the set of the nation's most popular show, it's up to you to save the contestants and yourself! With dark forces around every turn, do you have what it takes to save the world from a...
» Full game details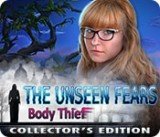 An old friend has called you in to help investigate a string of recent murders. The latest victim was only missing one thing…their skin. As you start investigating, you're quickly thrown into a world of dark magic and creatures. Do you have what it takes to find the murderer in time...
» Full game details