A full overview of all adventure games released in the SnarfQuest Tales Series. These can be episodes, remakes/remasters or sequels, created by either one or several companies. As long as the IP is used, we'd quantify this as part of a 'series'.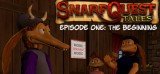 Play as Snarf, a Zeetvah from Zeetville on an epic quest for fame and fortune. (Mostly fortune.) Can you help Snarf earn the gold, help the woman, and win his place on the throne? Episode One is the first chapter of five planned adventures featuring Snarf, Larry Elmore's lovable adventurer...
» Full game details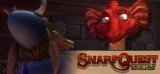 In this five-part episodic series based on Larry Elmore's comic, assume the role of the inimitable Snarf and guide him on his quest to find wealth and fame so that he can earn the throne of his tribe. By interacting with Snarf's world, can you find a way to overcome evil, earn th...
» Full game details