A full overview of all adventure games released in the LEAVES Series. These can be episodes, remakes/remasters or sequels, created by either one or several companies. As long as the IP is used, we'd quantify this as part of a 'series'.


Developed by ZAR 21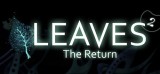 Many years have passed and the Treefruities have moved to another tree where the wind isn't as strong. What they didn't know is that the tree had a bad cold. He sneezed so heavily that all the leaves where shaken free and spread all over again.
» Full game details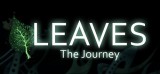 The Treefruities were happily living in a tree, until one dark day a sudden gust of wind blew away their protective leaves, scattering them all over the world. Now the Treefruities are cold, mad and desperate, calling for your help to retrieve what was lost!
» Full game details