A full overview of all adventure games released in the Eventide Series. These can be episodes, remakes/remasters or sequels, created by either one or several companies. As long as the IP is used, we'd quantify this as part of a 'series'.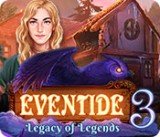 Step into the shoes of Mary Gilbert - world renowned botanist and guardian of Fern Flower - to once again explore the mythical realm of Slavic fables. Travel to forgotten flying islands among the clouds to stop an evil sorcerer and gain the favor of a thunder god. Save your kidnapped brother and pre...
» Full game details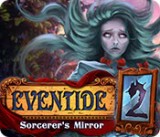 Explore a forgotten mountain village that is teeming with magic and become part of a Slavic legend. You must uncover the dark secrets of an immortal sorcerer to stop his evil rituals and save your niece! Throughout your journey, you'll need to team up with other people and even magical cre...
» Full game details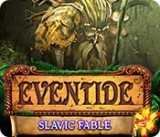 Android, iPad, iPhone, Mac, PC, Xbox One
You are a famous botanist who receives an alarming invitation from your grandmother, the curator of a contemporary heritage park where mythical Slavic creatures co-exist with humans. You are tasked with saving an endangered plant, but this turns out to be the least of your concerns when your Grandma...
» Full game details