A full overview of all adventure games released in the Rusty Lake Series. These can be episodes, remakes/remasters or sequels, created by either one or several companies. As long as the IP is used, we'd quantify this as part of a 'series'.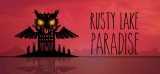 Android, iPad, iPhone, Mac, PC
Rusty Lake Paradise is set on a small remote island in the 18th century. After your mother passed away, the island seems to be cursed with the ten plagues. It's your job to go around the island, interact with your family and help them vanquish the plague.
» Full game details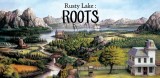 Android, iPad, iPhone, Mac, PC
James Vanderboom's life drastically changes when he plants a special seed in the garden of the house he has inherited. Expand your bloodline by unlocking portraits in the tree of life.
» Full game details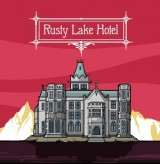 You are a butler in a special hotel where strange forces prevail. Your task is to collect the ingredients needed for five exotic dinners and attend to the wishes of the current guests staying there, all while while concealing the secret agenda given to you by the hotel's owner, Mr. Owl. Fu...
» Full game details