A full overview of all adventure games released in the The Inner World Series. These can be episodes, remakes/remasters or sequels, created by either one or several companies. As long as the IP is used, we'd quantify this as part of a 'series'.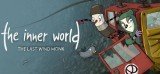 Android, iPad, iPhone, Linux, Mac, PC, PlayStation 4, Xbox One
The flute nose dynasty has been watching over Asposia for centuries on end, secretly filling the world with light and life. But now Emil, a trader for odds and ends, has led all the Asposians astray, making them believe that the dynasty is in cahoots with dark forces. The only one who can stop evil ...
» Full game details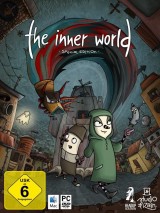 Android, iPad, iPhone, Mac, PC, PlayStation 4, Switch, Xbox One
In a round hollow space deep within the earth lives a very peculiar nation of stripe-nosed Asposians . Nearly everything in Asposia is driven by the holy winds of the gods, but now all the sacred windwells have become still except one. Wind is becoming ever more scarce, the tiny flying Fosfos that i...
» Full game details