A full overview of all adventure games released in the Jacqueline White Series. These can be episodes, remakes/remasters or sequels, created by either one or several companies. As long as the IP is used, we'd quantify this as part of a 'series'.


Developed by Grok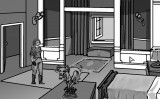 It's the 1920s, and Jacqueline White provides her flying services to Two Bad Pennies film studio. When strange things start happening around their latest film, Jacqueline investigates and uncovers a surprising conspiracy.
» Full game details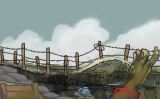 The year is 1923, and famed aviatrix has traveled to Egypt. Haunted by her experiences in the Somme, she tries to do good works for the locals as she seeks work. But her latest act of heroism places her in a tomb that was best left undisturbed.
» Full game details