A full overview of all adventure games released in the Corpse Party Series. These can be episodes, remakes/remasters or sequels, created by either one or several companies. As long as the IP is used, we'd quantify this as part of a 'series'.


Developed by 5pb.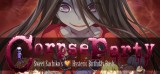 Vengeful spirit Sachiko Shinozaki is having a birthday bash, and the lovable cast of damned souls from the Corpse Party series is invited! Join the revelers as they do their best to keep Sachiko happy and survive her twisted games in this midquel to Corpse Party and Corpse Party: Book of Shadows....
» Full game details
Developed by 5pb.
Prepare to set foot into Heavenly Host Elementary and guide a multitude of characters who will struggle through traps, encounter frightful foes and even more heart-rending psychological trials dreamt up by those who haunt the sordid grounds of the school.
» Full game details
Developed by 5pb.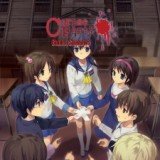 A series of eight lengthy vignettes expanding and elaborating on the story of the 2011 cult horror classic Corpse Party. Join the Kisaragi High students once again as they relive the unearthly horrors of a cursed school, this time armed with future memories in a vain attempt to alter their own grisl...
» Full game details
Developed by 5pb.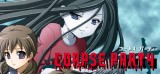 3DS, iPad, iPhone, PC, PSP
A group of Kisaragi Academy High School students are trapped in a haunted elementary school filled with the decaying corpses and tormented souls of countless children who mysteriously vanished from the Japanese countryside years, months or sometimes only days earlier. Desperately trying to escape an...
» Full game details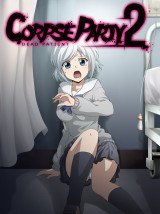 The nightmare has returned five years after the events of Corpse Party: Blood Drive with an average junior high school student, Ayame Itou, suddenly finding her life turned upside down in the most unsettling way possible. Upon waking from a coma strapped to an operating table in a ransacked and seem...
» Full game details