A full overview of all adventure games released in the Vampire Legends Series. These can be episodes, remakes/remasters or sequels, created by either one or several companies. As long as the IP is used, we'd quantify this as part of a 'series'.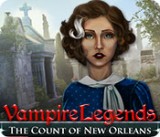 You always wanted to visit New Orleans, and now you've finally made it! Walking through the French Quarter, you take a photo of a house that belonged to the infamous Carter brothers, who were recently executed for a string of murders. But the photo reveals more than you bargained for &ndas...
» Full game details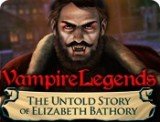 This time, the horrifying legend of Elizabeth Bathory is yours to discover! You're a gifted finder of lost things, and a wealthy lord has enlisted your help in recovering his daughter, who never returned from the Countess' mansion. Can you find her before she succumbs to the horr...
» Full game details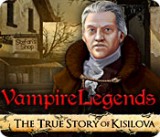 Who or what is killing the townspeople of Kisilova? You and your partner are sent on an improbable journey by the Imperial Court in Vienna. You must investigate a series of strange deaths in a distant town, Kisilova, a far-off region of the Empire on the banks of the Danube River. The game is based ...
» Full game details