A full overview of all adventure games released in the Fatman Series. These can be episodes, remakes/remasters or sequels, created by either one or several companies. As long as the IP is used, we'd quantify this as part of a 'series'.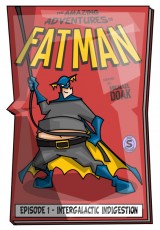 Tired of being ordinary? Feel an overwhelming desire to save the world? Tired of wearing your underwear inside your pants? Then rejoin our hero Fatman in this classic adventure game.
» Full game details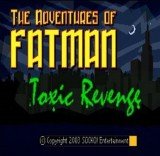 You are Fatman, protector of the city of Shadowlawn, when you're not stuffing your face with cheese puffs. A case of industrial espionage goes awry, and the city is soon left facing the criminal mastermind Toxicman. It's up to you as Fatman to put a stop to him before he mutates the enti...
» Full game details