A full overview of all adventure games released in the Olympus U Series. These can be episodes, remakes/remasters or sequels, created by either one or several companies. As long as the IP is used, we'd quantify this as part of a 'series'.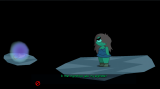 Having been dunked in the magical water of the river Lethe, Aergia wakes up in a dark cave with half her memory missing. She must take on a monstrous couple of Greek myth if she is to regain her memory and escape her situation.
» Full game details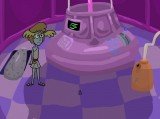 God of sleep in training just wants to go to the big party at Olympus U. He is going to have to use his powers over sleep to convince his room-mate to go, and to be a hit at the party itself.
» Full game details