The Black Watchmen Series
A full overview of all adventure games released in the The Black Watchmen Series. These can be episodes, remakes/remasters or sequels, created by either one or several companies. As long as the IP is used, we'd quantify this as part of a 'series'.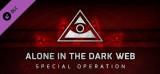 Agent, your expertise is needed immediately for a special operation. Rumors have emerged of The Crimson Library, a site found only on the dark web, that shows unimaginable evil. With the help of Agent Wheeler and NITE Team 4, you must investigate the source of these rumours and stop the spread of th...
» Full game details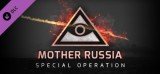 Agent, an urgent operation is being planned and requires your support. Explore the Archive files of Agent Msika and use your analytical skills to interpret long lost notes and leads. Tackle a new set of five missions dealing with the mystery of her disappearance, and investigate the dark truths behi...
» Full game details
You are granted the ability to see beyond the veil of reality and investigate the dreams that haunt you each night. As a narrative-driven puzzle game, you'll need to complete a series of challenging research-based puzzles to summon mysterious figures from the Victorian era and uncover the secr...
» Full game details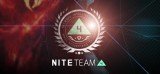 You are a new recruit in a sophisticated hacking team, called Network Intelligence & Technical Evaluation (NITE) Team 4, that reports to a large intelligence agency. Your job will be to use the STINGER hacking terminal to infiltrate hardened computer networks and carry out missions that feat...
» Full game details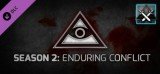 In the aftermath of the devastating Abyss Incident, there has been increased exposure to paranormal activity. Occult phenomena are becoming the main point of focus for government & private agencies all over the world. Specialist groups have emerged with their work consisting of investigating...
» Full game details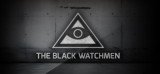 As an agent of The Black Watchmen, you are part of a paramilitary group dedicated to protecting the public from dangerous phenomena beyond human understanding. In this first ever Permanent Alternate Reality Game, the real world is your game world, blurring the lines between fiction and reality using...
» Full game details