A full overview of all adventure games released in the Royal Trouble Series. These can be episodes, remakes/remasters or sequels, created by either one or several companies. As long as the IP is used, we'd quantify this as part of a 'series'.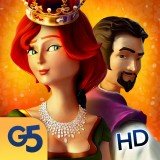 Android, iPad, iPhone/iPod Touch, Mac, PC
The royal wedding of Loreen and Nathaniel was spectacular, and the newlyweds are enjoying their honeymoon when they decide to make an ill-fated detour to the Merry Castle, touted for its rollercoasters and magic tents. Who would have known it was another trap that will land them in hot water yet aga...
» Full game details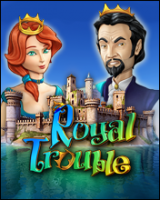 On a secluded island, two of the most unlikely people find themselves locked in a dungeon. Who captured them and why? And what is this place anyway? You must help them escape their cells, find their way around the castle and discover who's behind the capture.
» Full game details