A full overview of all adventure games released in the Mythic Wonders Series. These can be episodes, remakes/remasters or sequels, created by either one or several companies. As long as the IP is used, we'd quantify this as part of a 'series'.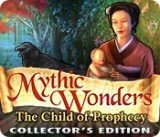 Five years ago, someone left a baby in a basket on your doorstep. You named him Nobu, and resolved to raise him as your own. He has strange markings on one wrist, and in the basket that day was also an indecipherable scroll. Could your little boy be the child of prophecy? Unraveling the boy̵...
» Full game details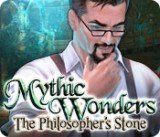 You are awakened by a strange premonition concerning your uncle. Your intuition tells you something is wrong, and the project you were collaborating on may have put his life in danger. You will use the portal you built together to enter a new and mythical world, and along the way, you'll d...
» Full game details