A full overview of all adventure games released in the Yesterday Series. These can be episodes, remakes/remasters or sequels, created by either one or several companies. As long as the IP is used, we'd quantify this as part of a 'series'.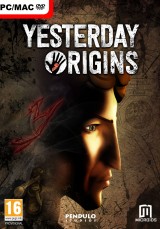 Android, iPad, iPhone, Mac, PC, PlayStation 4, Switch, Xbox One
Follow John Yesterday and Pauline Petit, a couple of immortals who own an antiquities shop in Paris, in an adventure through time and around the world. The story begins when a young John is imprisoned by the Spanish Inquisition for sorcery and must use his cunning to escape the prison guards. This i...
» Full game details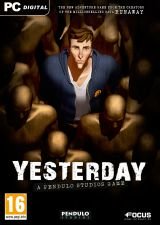 In New York City, homeless people are being burned alive, while a mysterious scar shaped like the letter 'Y' forms on the hands of seemingly disconnected people. Amnesiac John Yesterday has had his memory wiped, but now finds himself at the center of a worldwide conspiracy, and the fate of mankind ...
» Full game details