A full overview of all adventure games released in the Sleuthhounds Series. These can be episodes, remakes/remasters or sequels, created by either one or several companies. As long as the IP is used, we'd quantify this as part of a 'series'.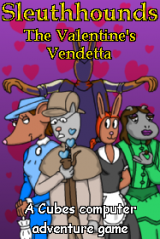 Murder most foul has happened at the gentlewoman's club of the Crimson Debutantes, and on Valentine's Day of all days. The only course of action is to call on club member Jane Ampson and her detecting partner Pureluck Homes to crack the contemptible crime. Together the Sleuthhoun...
» Full game details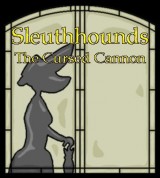 Amelia Dearheart's ambition to fly to the moon fails when the cannon launching her fails to fire properly. It's up to reporter turned novelist Jane Ampson to get to the bottom of who sabotaged the mission.
» Full game details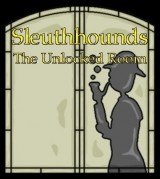 Canine detective, Pureluck Homes, has a new case. But he will have to escape from the basement he has been locked up in if he is going to pursue it.
» Full game details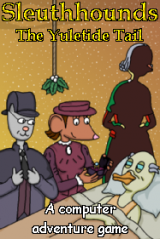 As consulting detectives Jane Ampson and Pureluck Homes settle down to a less than harmonious Christmas day, word comes of a case. A case from an eccentric writer living in a secluded manor. The search is on for an item that not even the owner can remember. What secrets do these dusty halls hold? Wh...
» Full game details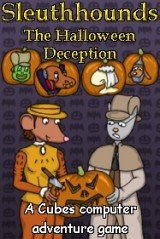 An urgent summons brings detecting duo Pureluck Homes and Jane Ampson to Bram Tender's annual Halloween party. But all is not fun and games as the party goers – employees at Tender's Novelty Co. – are in danger of being…"or elsed". Our pe...
» Full game details