Reflections of Life Series
A full overview of all adventure games released in the Reflections of Life Series. These can be episodes, remakes/remasters or sequels, created by either one or several companies. As long as the IP is used, we'd quantify this as part of a 'series'.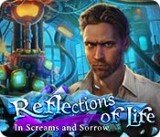 The world as we know it changed the day a magic portal opened and we welcomed the strange people who came through it. For a while, life was improving, until a strange disease began spreading from these new visitors. As a talented student of pharmacology, you're called in to help stop this, bef...
» Full game details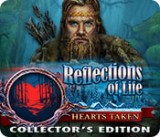 After his postcards stopped coming, you discovered that your husband disappeared during his expedition to Siberia. He was searching for a mythical cave that hides a legendary force. You must follow in his footsteps and catch up to him, before he meets a tragic fate in the Russian wilderness! Travel ...
» Full game details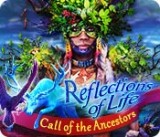 It's your sister's 21st birthday. What should be a joyous occasion quickly turns dark when she's kidnapped by cloaked figures before your very eyes! With the help of your new magical friend, can you track down the evil behind the kidnapping and save your world in the proces...
» Full game details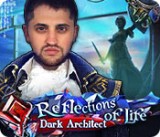 The fate of the worlds is uncertain now that a mysterious evil being and his monsters and spies are bent on destruction. With the help of your trusty owl companion, not to mention the powers of a magical amulet, it's up to you to discover the truth. Do you have what it takes to stop the vi...
» Full game details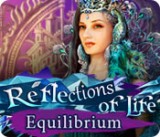 You've been summoned to Creatos to save Princess Espera, who has been attacked and ensnared by magical vines. But when a group of strange monsters arrives suddenly and captures the Queen, you quickly realize that the princess' plight was just a distraction. Without its Queen, the...
» Full game details
For 25 years, you've thought you were an orphan. But one stormy night, a mysterious man steps out of a mirror in your home and claims to be your uncle. What's more, he says your parents are still alive! The city they live in is under attack from a force that could threaten the entire wor...
» Full game details