A full overview of all adventure games released in the Queen's Tales Series. These can be episodes, remakes/remasters or sequels, created by either one or several companies. As long as the IP is used, we'd quantify this as part of a 'series'.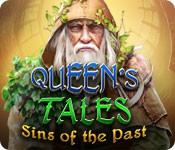 For many years, a war has raged between your father's kingdom and that of the Elven King, but now the tide has suddenly turned, and your father has been imprisoned! What's worse, the Elven King now wants you to be his bride! Time is running out before your wedding. Can you escape the Elven King and free your father? But don't be too quick to judge, for at the heart of this war lies a dark secret, one that is buried deep within your own past. You must unravel this mystery and unmask the true villain, before it is too late!
When your father returns from a long journey, he brings you a very special gift – a magical golden nightingale. But the little bird comes with some big strings attached… It belonged to a horrible beast who demands your father's servitude as payment for his stolen property. You bravely decide to take his place and begin the journey to the beast's castle. But you quickly discover that someone will do anything to stop you from reaching your goal.