A full overview of all adventure games released in the Quest for Infamy Series. These can be episodes, remakes/remasters or sequels, created by either one or several companies. As long as the IP is used, we'd quantify this as part of a 'series'.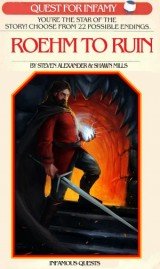 This prequel follows the story behind Mister Roehm's escape from the Baron's Castle. After hearing of an illustrious gathering of many wealthy and rich individuals at the Baron's castle, Roehm decides to crash the party and try to swindle a few valuables and goodies for himself. Al...
» Full game details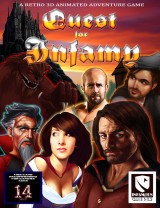 Mister Roehm is a man trying to start over after running away from a shady past. He's come to the little town of Volksville only to discover there's so much more going on in the valley than meets the eye! Featuring three different character classes, why not take on the sly and cunning pa...
» Full game details