Reality-on-the-Norm Series
A full overview of all adventure games released in the Reality-on-the-Norm Series. These can be episodes, remakes/remasters or sequels, created by either one or several companies. As long as the IP is used, we'd quantify this as part of a 'series'.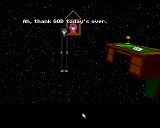 After a hard day's reaping, Death was just hoping to relax. But the Powers That Be have other ideas. In the town of Reality on the Norm, the soul of Michael Gower has been restored to the world through dark magics. Death must track down the miscreant , and return him to the afterlife where...
» Full game details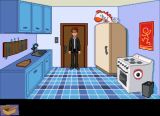 With his parents at a convention, Davy Jones has been left at home with his brother. A new spell Davy has been working on goes awry, and now he must save himself and his brother from the demons he has accidentally summoned.
» Full game details
Developed by jwalt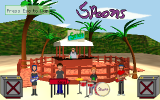 Given money by a record company to record a demo, the band Spoons appear on the verge of success. But when band leader Richy is mugged and the money stolen, it is up to goth guitarist Jackie to find another way to achieve their dream.
» Full game details