A full overview of all adventure games released in the Gold Rush! Series. These can be episodes, remakes/remasters or sequels, created by either one or several companies. As long as the IP is used, we'd quantify this as part of a 'series'.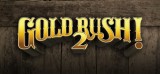 Android, iPad, iPhone, Linux, Mac, PC
It's now 1869. Jake and Jerrod Wilson have done very well for themselves after striking gold in California. But troubling news arrives from back home in New York, where their banker and family friend Mr. Quail sends word that a gang led by William "Boss" Tweed has overr...
» Full game details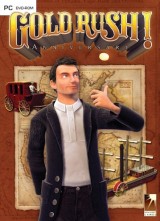 Android, iPad, Mac, PC, Linux
Jerrod Wilson is forced to leave behind a comfortable and secure life to travel from New York to California. There are three separate routes with their own challenges to overcome: overland through the extreme conditions of Indian Territory and rugged terrain; by ship to the Isthmus of Panama and the...
» Full game details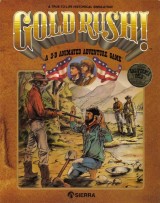 The gold rush is on! Sell your land, pack your bags, and grab the next ride out, because fortune lies just 2,500 miles away.
» Full game details