A full overview of all adventure games released in the Dakota Winchester Series. These can be episodes, remakes/remasters or sequels, created by either one or several companies. As long as the IP is used, we'd quantify this as part of a 'series'.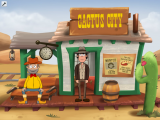 Dakota Winchester's quest has brought him to the Wild West town of Cactus Gulch. Here he hopes to find the second of the fabled cursed rubies of Hilda.
» Full game details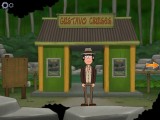 Intrepid archaeologist, Dakota Winchester, is on a quest to find the three cursed rubies that will unlock Hilda's box. His quest first takes him to a tropical island, where the team he has assigned to the task of locating the first ruby are proving less than stellar.
» Full game details