A full overview of all adventure games released in the Danganronpa Series. These can be episodes, remakes/remasters or sequels, created by either one or several companies. As long as the IP is used, we'd quantify this as part of a 'series'.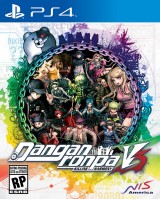 Set in a "psycho-cool" environment, a new cast of 16 characters find themselves kidnapped and imprisoned in a school. Inside, some will kill, some will die, and some will be punished. Reimagine what you thought high-stakes, fast-paced investigation was as you investigate twisted murder c...
» Full game details
Mac, PC, PlayStation 4, Vita, Linux
Players will take on the role of a high school student as they are thrust into a life-or-death situation, and must use their wits and teamwork to survive. Each student was chosen for a special ability they possess, making them the "ultimate" example of something.
» Full game details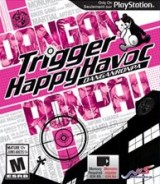 Mac, PC, PlayStation 4, Vita, Linux
Hope's Peak Academy is home to Japan's best and brightest high school students—the beacons of hope for the future. But that hope suddenly dies when Makoto Naegi and his classmates find themselves imprisoned in the school, cut off from the outside world and subject to the wh...
» Full game details