A full overview of all adventure games released in the Anastronaut Series. These can be episodes, remakes/remasters or sequels, created by either one or several companies. As long as the IP is used, we'd quantify this as part of a 'series'.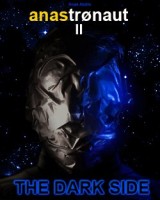 The story continues with Anas imprisoned aboard a cargo ship on a destruction course with a star. Being locked inside a small, dark cell for months has affected Anas's mental state, as has the physical and psychological torture he's experienced. Anas needs to find a way to escape...
» Full game details

Anas the astronaut encounters an asteroid while drifting, and when he investigates, he soon finds himself stuck in a space lab. But this is just the start of an adventure that will see him fly spaceships, travel to other planets, and meet a variety of interesting characters.
» Full game details