Tales from the Dragon Mountain Series
A full overview of all adventure games released in the Tales from the Dragon Mountain Series. These can be episodes, remakes/remasters or sequels, created by either one or several companies. As long as the IP is used, we'd quantify this as part of a 'series'.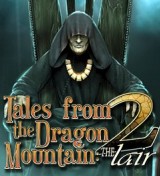 Android, iPad, iPhone/iPod Touch, Mac, PC
Evil Lord Strix is breeding a new army to enslave all creatures from the Dragon Mountains. It is once again up to Mina and her best friend spirit Malik to travel to distant parts of the world and find clues how to open the passage to the hidden wasteland of Lord Strix's lair.
» Full game details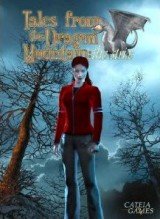 iPad, Mac, Mobile (Other), PC
Suffering nightmares of her grandmother Kate and their old family house being engulfed by flames, Mina Lockheart decided to travel back to the family estate to make peace with her memories and feelings of loss and loneliness. But not even in her wildest dreams could she have imagined what would happ...
» Full game details