A full overview of all adventure games released in the Deep Sleep Series. These can be episodes, remakes/remasters or sequels, created by either one or several companies. As long as the IP is used, we'd quantify this as part of a 'series'.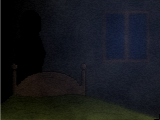 Fleeing the shadow creatures that lurk in dreams, you have descended to the lowest level. Here you hope to find your escape back to the waking world. But down here in the depths, there are new creatures to threaten you. Will you ever escape this nightmare?
» Full game details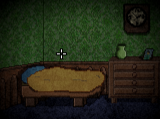 With great effort, you have finally achieved the state of lucid dreaming. But, even with the influence this gives you, this dream world may not be as controlled as you think. When dark forces threaten, your quest becomes one of waking up while you still can. Winner of 10tth CGDC at JayisGames....
» Full game details