Twilight Phenomena Series
A full overview of all adventure games released in the Twilight Phenomena Series. These can be episodes, remakes/remasters or sequels, created by either one or several companies. As long as the IP is used, we'd quantify this as part of a 'series'.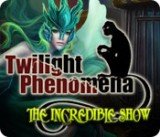 It's that time of year again! Visiting the Strauss Circus has been a tradition for you and your sister, Judith, for many years. But this year, when Judith is chosen from the audience to help with a magic act, you discover that the smiling faces on stage aren't as happy as they first appe...
» Full game details
When your cousin Mary goes missing, you rush to Mexico to find her. Posing as a volunteer in a secret experiment, you begin to explore the mansion where Mary is being held. But when you start to see bizarre creatures creeping around the house, you quickly realize that the experiment you signed on fo...
» Full game details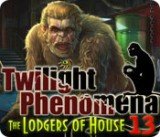 It's 1980s England and there's a beautiful three-floor mansion in the shade of branchy trees. With a friendly landlord and inexpensive rent, most people would envy those who live here. But bloody things are happening inside of this house. Guests are beheaded, and with every new victi...
» Full game details