Nightmares from the Deep Series
A full overview of all adventure games released in the Nightmares from the Deep Series. These can be episodes, remakes/remasters or sequels, created by either one or several companies. As long as the IP is used, we'd quantify this as part of a 'series'.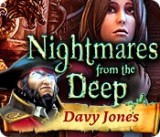 After discovering mysterious notes confirming the truth of the Davy Jones legend, Sarah calls a press conference to reveal to the whole world that the old sea-devil and his mythical treasure are real, hidden away on a mysterious island. Suddenly, the galleon of the infamous pirate appears on the hor...
» Full game details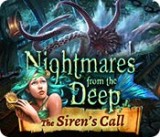 After blacking out in the Caribbean Naval Museum, curator Sarah wakes to find herself on the shores of Kingsmouth, a forgotten fishing town with an incredible secret, where a messenger reveals the sad truth: he and the rest of the town's denizens are suffering from a curse that is gradually tu...
» Full game details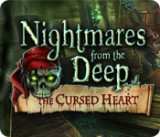 iPad, iPhone/iPod Touch, Mac, PC
You are a museum owner pursuing an undead pirate who kidnapped her daughter. The pirate is entangled in a tragic, centuries-old love story, and wants to resurrect his mistress with the youth's life force, and you must follow him onto his ghost ship and beyond, as he makes his way to the grim S...
» Full game details