A full overview of all adventure games released in the Final Cut Series. These can be episodes, remakes/remasters or sequels, created by either one or several companies. As long as the IP is used, we'd quantify this as part of a 'series'.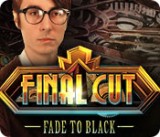 Your friend, Bernard, contacted you with an urgent cry for help… He's been investigating dirty dealings between two rival movie studios and suspects the film feud may soon turn deadly. But when you arrive to help him, you find that tragedy has already struck – your friend i...
» Full game details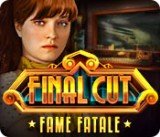 Audrey Quinn is the silver screen's latest It Girl, but her reclusive lifestyle has fans and reporters clamoring for information. When a concerned friend asks you to investigate Audrey, you realize that her reclusiveness wasn't just the act of a spoiled star - it was for her own ...
» Full game details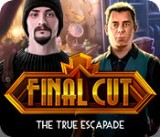 Your brother is directing a revival of a long abandoned project. A brilliant, one can say fabled, masterpiece that wrecked many careers, "The True Escapade". With you assisting him and your fiancé playing the villain in the movie, its success is assured. But an accident on a scene...
» Full game details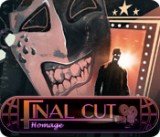 A serial killer calling himself "the Director" has targeted your father's movie legacy for his magnum opus, and he's cast you in the starring role. Your father's projector appears again as a game-play feature, allowing you to switch between real-life scenes and the Dire...
» Full game details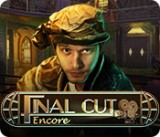 Your murderous half-sister has escaped, and you've got the last piece of your father's treacherous film projector. The breakout success story returns for an encore as you uncover the truth about your father's dark secrets and find out who's really behind his death...
» Full game details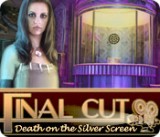 Before he died, your father was a famous movie director who liked to invent elaborate locks and devices. Now a mysterious villain demands you track down the pieces to his greatest – and perhaps most deadly – invention of all time! If you don't, your brother will suffer the same fat...
» Full game details