Redemption Cemetery Series
A full overview of all adventure games released in the Redemption Cemetery Series. These can be episodes, remakes/remasters or sequels, created by either one or several companies. As long as the IP is used, we'd quantify this as part of a 'series'.


When your best journalist comes to you with a chilling story about strange occurrences at an old cemetery, you can't wait to investigate. Things quickly take a dark turn when she's abducted by dark forces! Do you have what it takes to travel through death and save your friend, or will you become the cemetery's next resident? Find out in this spine-tingling hidden-object puzzle adventure game!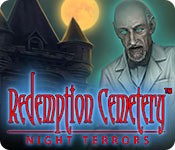 A late night phone call summons you to a remote hospital where the patients are suffering from endless nightmares. Everyone will die unless you can help cure the Night Terror virus infecting them! Harness the power of the Morpheus Cradle to travel into their dreams and free them from their fears, before it's too late!
You've received a cryptic text calling you to an ancient cemetery. You arrive to find a dark keeper kidnapping and trapping souls! With the balance disturbed, no one is safe. Can you stop the evil Kyrkogrimm before it's too late, or will you become the cemetery's newest resident?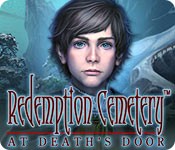 A late night cab ride takes a dark turn when you get stuck in an eerie cemetery. An evil force is plaguing the spirits there. Can you help them find peace, or will you join them in their torment?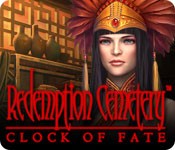 You've been given a test, and it's one others in the past have failed. What happens when you have to choose between saving one little girl and a trainload of passengers? Maybe turning back time isn't such a good idea after all…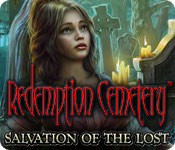 A late-night subway takes a bizarre turn when you suddenly find yourself in a strange cemetery. An otherworldly entity has summoned you to free the cemetery's lost souls. And to make sure you finish the job, she's holding your dog hostage! To earn your freedom, you must help three spirits resolve some unfinished business from the past.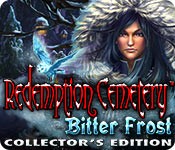 Your house is warm and ready for Christmas Eve when an unexpected visitor magically appears at your window. Your ancestor, the Owl Spirit, begs your help. You must stop the jealous and vindictive Wenonah, the Spirit of Cold, from destroying your ancestors. If she succeeds in her terrible plan, she'll make sure you'll never be born! A photo album is the key to stopping her, but can a mere mortal handle this ghostly task? Travel through time to save your grandparents from her bitter, icy grasp!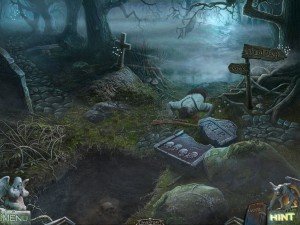 After a strange twist of fate, you find yourself stranded on an eerie island. As you search for a way to cross the treacherous waters, an otherworldly boatman appears and tells you the only way to return home alive is to help three of the poor spirits trapped on the island. Travel through history and right the wrongs of the past to earn your passage home.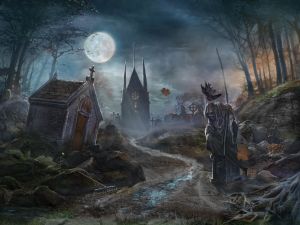 A curse has trapped you in an otherworldly cemetery, and only you can help the deceased spirits find peace by saving the children that an evil warlock has taken.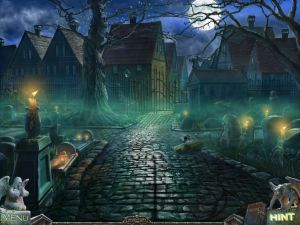 After getting into a car accident, you wander into a mysterious graveyard while searching for help. The doors slam shut behind you and you realize that you are trapped! Escape from the eerie Redemption Cemetery by helping trapped spirits save their loved ones, and free their souls.