A full overview of all adventure games released in the Hood Series. These can be episodes, remakes/remasters or sequels, created by either one or several companies. As long as the IP is used, we'd quantify this as part of a 'series'.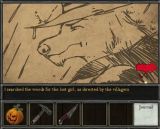 Having tracked the hooded girl they call a witch into the centre of the wood, I have come across a strange machine. Perhaps in its interior I will find clues to locating the girl I seek.
» Full game details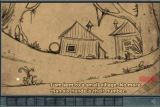 When a young girl in a red hood is accused of witchcraft, a hunter is despatched the investigate the allegations. Has she really been consorting with the shades of the forest in this dark take on the story of Red Riding Hood.
» Full game details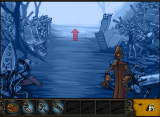 I have now taken my search for the missing hooded girl to the spirit world. In this phantasmal realm, even my memories start to form part of the landscape around me. Can I locate the girl before we are both lost in this place, and is there more at stake here than I realised?
» Full game details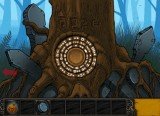 The witch hunter has finally killed the witch that has been plaguing a small village, and the girl with the red hood, so reviled by the villagers, has been cleared of the charges against her. Yet the young girl is still missing, and the time has come for the witch hunter to fuse magic and technology...
» Full game details