A full overview of all adventure games released in the Murran Chronicles Series. These can be episodes, remakes/remasters or sequels, created by either one or several companies. As long as the IP is used, we'd quantify this as part of a 'series'.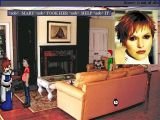 Ken Murran is an FBI desk jockey, never expecting to see field work. All that looks set to change, when his intervention in a child's disappearance leads him to pursue a strange creature. Could magic be real and is the creature really the mythical Jersey Devil?
» Full game details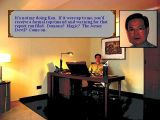 His investigation of the Jersey Devil incident have seen FBI agent Ken Murran recruited to Project Lamplight, the FBI supernatural cases division. On his first official case, cattle have been mutilated and an airbourne predator is indicated as the culprit. Could a creature thought extinct for millio...
» Full game details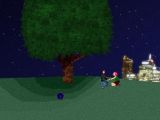 Agent of the FBI supernatural division, Ken Murran, has a new case on his hands. In the Boston suburb of Lansdowne young men are turning up dead, aged far beyond their years. At the same time, strange glowing goat-like creatures are said to stalk the streets at night. Entering an age-long battle bet...
» Full game details