A full overview of all adventure games released in the Dead Cyborg Series. These can be episodes, remakes/remasters or sequels, created by either one or several companies. As long as the IP is used, we'd quantify this as part of a 'series'.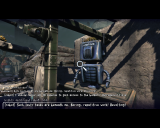 Having escaped the underground bunker, the cyborg finds himself in a ruined city. With rusting machines and discarded rubbish filling the streets, escaping may prove a tricky task. Worst, radiation is slowly eating into his biological parts. Can he survive?
» Full game details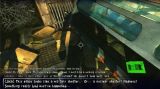 You wake up in a cryotank in a run-down military base. With radiation streaming through the base, you must search for help and a way out.
» Full game details