A full overview of all adventure games released in the Adventure Series. These can be episodes, remakes/remasters or sequels, created by either one or several companies. As long as the IP is used, we'd quantify this as part of a 'series'.


Developed by Akril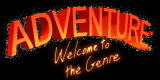 Once more Thalia James of the Computer Game Maintenance Squad (Adventure division) is called into action. Several rogue characters have been travelling around between games committing arson, murder and theft. With a list of their last known locations, Thalia sets out to bring them to justice.
» Full game details

When computer game characters go bad, the Computer Game Maintenance Squad is ready to step in. When the Jackalope from King's Quest runs wild in other games, agent Thalia James is despatched to bring it back.
» Full game details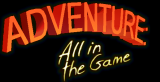 Thalia James is an agent for the adventure arm of the Computer Games Maintenance Squad, dedicated to preventing rogue characters for bringing down games. Her latest assignment could prove her toughest, mentoring a new recruit fresh from an action-adventure game.
» Full game details