A full overview of all adventure games released in the Strange Cases Series. These can be episodes, remakes/remasters or sequels, created by either one or several companies. As long as the IP is used, we'd quantify this as part of a 'series'.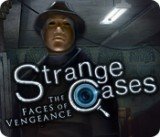 FBI Agent Claire Ellery is grasping for any clue she can find about her missing ward, Anna. Strange tarot cards were found at the sight of her abduction, but the kidnapper has remained strangely silent, until an unmarked envelope arrives addressed to her. The clues will lead her straight to the hear...
» Full game details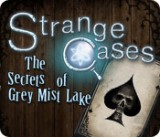 FBI Agent Claire Ellery has discovered another strange case. Explore a town only spoken of in legend and free the souls of its ghosts, who have been cursed by a witch and trapped in time for a century. But do it quickly, before you and your boyfriend become the town's latest victims.
» Full game details