A full overview of all adventure games released in the The Dark Eye Series. These can be episodes, remakes/remasters or sequels, created by either one or several companies. As long as the IP is used, we'd quantify this as part of a 'series'.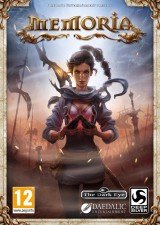 Princess Sadja of the faraway-land of Fasar once ventured into war to fight demons in the Gorian Desert. But her goal to become the greatest hero of all time was mysteriously foiled and the girl disappeared, her tale eventually forgotten. Five centuries later, a young bird catcher named Geron agrees...
» Full game details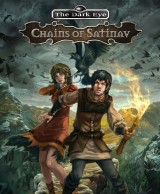 For centuries the kingdom of Andergast has been at odds with neighboring Nostria, but now first steps are being undertaken toward a lasting peace. But a plague of crows troubles the king, for the birds are acting with unusual aggressiveness, even attacking humans. As the belligerent creatures infilt...
» Full game details