Nightmare Adventures Series
A full overview of all adventure games released in the Nightmare Adventures Series. These can be episodes, remakes/remasters or sequels, created by either one or several companies. As long as the IP is used, we'd quantify this as part of a 'series'.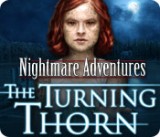 Kiera Vale finds herself drawn back into a web of occult sciences, mysterious dark entities, and government secrets woven by the agency known as A.R.C.A.N.E.. Kiera is happy to receive the call, but soon after her arrival finds that things are not at all how she remembers them to be. What are these ...
» Full game details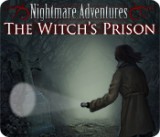 Help Kiera Vale discover her ancestors' history as she explores her recent inheritance: Blackwater Asylum. After receiving a mysterious letter from Alton Quinn, Kiera sets off to find out about her birth parents. Finding the asylum in a state of disarray, Kiera begins exploring the grounds looking f...
» Full game details