A full overview of all adventure games released in the The Fool Series. These can be episodes, remakes/remasters or sequels, created by either one or several companies. As long as the IP is used, we'd quantify this as part of a 'series'.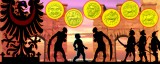 Having saved the land from the enchantments of the High Priestess and gained the Gift of Wisdom, the Fool set out to return fourteen lost treasures to their rightful owners, hiking down hillsides and meadows. "My friend," the Sun reflected, "If you stay to your current ...
» Full game details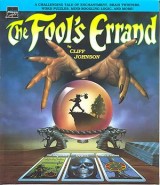 From acclaimed designer Cliff Johnson comes this challenging tale of enchantment, brain twisters, word puzzles, mind-boggling logic, and more!
» Full game details