A full overview of all adventure games released in the Captain Disaster Series. These can be episodes, remakes/remasters or sequels, created by either one or several companies. As long as the IP is used, we'd quantify this as part of a 'series'.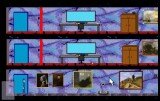 Taking a nap near an intergalactic stargate is never a good idea. For Captain Disaster, it means an unexpected trip to the dark side of the moon. Trapped on this remote orb, the unlucky Captain must now try to engineer a means to get home.
» Full game details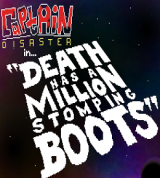 The galaxy needed a hero… what they got was a (generally) well-meaning nitwit and his occasionally helpful computer… Our intrepid captain has taken a job to collect and deliver a package, which he must not open at any time. But this is no ordinary delivery—in fact, the ...
» Full game details