A full overview of all adventure games released in the TKKG Series. These can be episodes, remakes/remasters or sequels, created by either one or several companies. As long as the IP is used, we'd quantify this as part of a 'series'.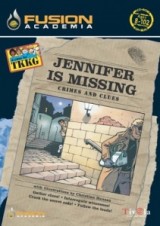 Jennifer has suddenly disappeared. No one knows where she is. Together with TKKG, you look for clues, question witnesses and get on the trail of the mystery. What role does Peter, the nasty private tutor, play in this dangerous game? Why is Sandra keeping quiet? Is Barbara Dupont really as ignorant ...
» Full game details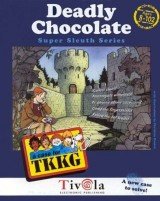 Grunter's father is being blackmailed. The villains are threatening to poison all the chocolate made the Sourby´s factory if the sum they demand is not paid up. Who's got a motive? Join TKKG as they start the hunt for the criminals!
» Full game details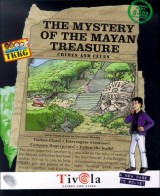 Are the Jade Heads of Hanupah cursed? Why are these valuable pieces missing from the museum just days before the opening on the Mayan Exhibition? Is Svenja Akerstrom, the archeologist, hiding information? What is the excavation assistant hiding in his briefcase? Join TKKG to solve this mystery and l...
» Full game details