A full overview of all adventure games released in the Weird Park Series. These can be episodes, remakes/remasters or sequels, created by either one or several companies. As long as the IP is used, we'd quantify this as part of a 'series'.


A young boy has stepped into a closet and disappeared. Cops and journalists have swarmed his home looking for answers but they can't see what lies behind the veil of reality - a bizarre alternate dimension created by a twisted imagination! Take the role of an investigative report and unlock th...
» Full game details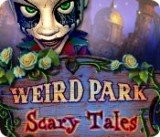 Louis the Clown and Mr. Dudley are back in an all-new adventure that will take you through the dark corners of history's most famous fairytales to rescue children trapped in a frightening netherworld! Louis is up to his old tricks as he casts each child in the role of a legendary fairytale...
» Full game details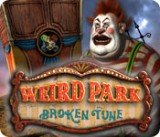 Take the role of a private detective hired to investigate a rash of "accidental" deaths that befell those who worked at the Fairy Gate Amusement Park before city officials shut it down. But tread carefully to discover the murderer and make it out of this carnival alive.
» Full game details