The Freewill Cycle Series
A full overview of all adventure games released in the The Freewill Cycle Series. These can be episodes, remakes/remasters or sequels, created by either one or several companies. As long as the IP is used, we'd quantify this as part of a 'series'.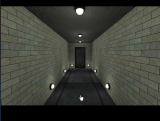 Having escaped an experimental space station, you find yourself in a nondescript corridor. When the man sat at a desk in a nearby office vanishes when you walk in, you decide to take up the espionage job on his computer. Maybe infiltrating Verified Technologies will give you the answers to the myste...
» Full game details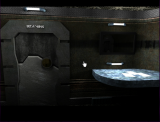 Awakening on an abandoned space station, you find a series of high-tech laboratories. Piecing together the research performed there you come to an inevitable conclusion. To escape, you will need to recreate the experiments that left the station empty.
» Full game details