A full overview of all adventure games released in the Margrave Series. These can be episodes, remakes/remasters or sequels, created by either one or several companies. As long as the IP is used, we'd quantify this as part of a 'series'.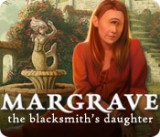 The town of the Cyclops appears for a single day once every three hundred years, on an island lost to cartographers. Edwina Margrave embarks on a rescue mission into the town. Her only chance of escape is to return life to the arcane machines and bring hope to the sole survivor of an ancient war. Pr...
» Full game details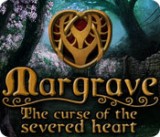 Deep in the English countryside, Edwina Margrave has returned to the cottage where her parents died, eager to speak with the one person who might shed light on the tragedy – the volatile landlady, Miss Thorn. But her shocking revelations are not what Edwina expected. Enlist the aid of the spir...
» Full game details