A full overview of all adventure games released in the Haunted Hotel Series. These can be episodes, remakes/remasters or sequels, created by either one or several companies. As long as the IP is used, we'd quantify this as part of a 'series'.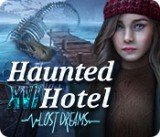 After a horrible train accident, Mark wakes up to find that his wife has disappeared and he is trapped inside a mysterious hotel. His life begins to unravel as he quickly learns that there is a fine line between reality and delusion. Can you help Mark uncover the truth and save his wife, or will you...
» Full game details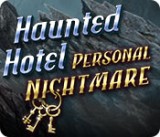 After 20 years, you receive a letter about your missing mom and sister. Answers are waiting at the Freedom Hotel. When you arrive, you quickly find that nothing at the hotel is as it seems as your fears spring to life! Can you overcome them to save your family in time? Find out in this spine-tinglin...
» Full game details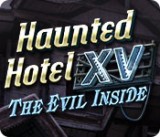 Your cousin has asked you to help her paranormal TV show crew in their next investigation! What should be a happy family reunion takes a dangerous turn as something inhuman abducts your cousin! With none of the crew in site, it's up to you to track down who, or what, is terrorizing anyone who ...
» Full game details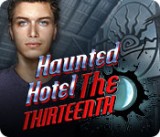 An act of kindness has unspeakable consequences in this exhilarating hidden-object puzzle adventure game! After pulling over to help a stranded motorist, you are murdered, and the killer kidnaps your son! Follow them to the dilapidated Baker's Hotel, where you'll soon learn that that roa...
» Full game details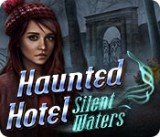 You've woken up in an eerie hotel. You don't know how you got there, or what's waiting for you. What starts as a simple search for a way out quickly takes a dark turn as your attempts are thwarted by a malevolent spirit! It's up to you to save yourself and the peo...
» Full game details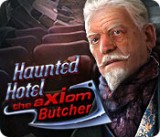 Welcome to the Axiom Hotel. If you're lucky, you may just get out alive. Eleven years after the Axiom Butcher's reign of terror in the hotel, the murders have resumed. It's up to you to uncover the mystery behind this madman and help the hotel guests. Will you figure it...
» Full game details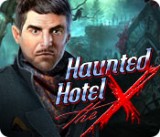 Your sister, Samantha, has always been tenacious, but she might have just gotten herself in over her head! She's gone missing while investigating the Lexington Hotel, where a brutal crime happened decades ago. When you arrive to find her, you quickly realize that the spirits of the past are st...
» Full game details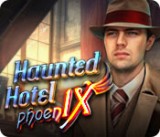 Wildfires are breaking out all over Northern Oregon, with witnesses claiming that the fires were caused by the legendary Oregon Phoenix. Is a mythical creature truly to blame, or is it just a cover for a clever arsonist? Travel to the scenic mountains of the Pacific Northwest and dig through the rui...
» Full game details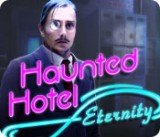 It was supposed to be an easy assignment: protect a famous philanthropist and earn $100,000. What could be easier? No one would want to hurt a bumbling professor. Apparently, someone does. They want him dead, and they're willing to kill anyone who gets in their way. Trapped inside an aband...
» Full game details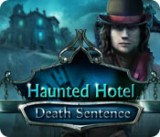 Together you and your friend James have solved all kinds of supernatural mysteries together, but this case may be his last. Late one evening, you receive a letter written in James's own handwriting, claiming that he has died and that the Holy Mountain Hotel holds the answers. Racing off to the...
» Full game details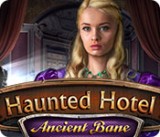 Abraham Shadowy bought an abandoned hotel, planning to turn it into a haunted attraction for his guests. But when his guests start actually disappearing, people begin to gossip. Is it all just a publicity stunt for the hotel, or is there something more sinister going on? Join your detective friend J...
» Full game details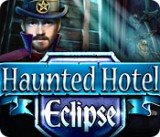 You and your renowned partner James have been called to investigate a strange disturbance at a hotel, but the maid says the guests are all monsters. What's happened here, and does she really mean that literally?
» Full game details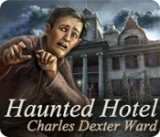 The only trace of your missing twin brother is the necklace he never took off…and a swampland address. Follow the clues to an abandoned hotel and unravel a mystery of necromancy and more in this eerie hidden object puzzle adventure.
» Full game details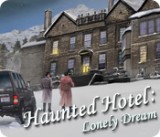 The Lonely Dream Hotel is really a supernatural time travel machine that a cult is fueling with the creative energy of the hotel's most artistic guests.  FBI Agent Sundey and ambitious cop Jack Saver must break into the hotel, rescue the remaining people and shut down the machine ...
» Full game details