A full overview of all adventure games released in the Zero Escape Series. These can be episodes, remakes/remasters or sequels, created by either one or several companies. As long as the IP is used, we'd quantify this as part of a 'series'.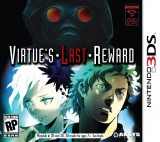 3DS, PC, PlayStation 4, Vita
You can't trust anyone. One wrong step, one bad choice, and you're dead. If you win, you live. If you don't, well… you don't. This is the Nonary Game: Ambidex Edition. Solve puzzles, make alliances, let virtue guide you, and you just might see anothe...
» Full game details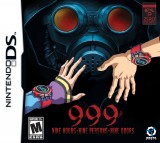 DS, PC, PlayStation 4, Vita
Junpei, a fairly normal college student, awakes aboard an old passenger ferry, dazed and confused as he stumbles around the room trying to reclaim his memories. First thing he notices is a number roughly drawn on the cabin's door… A bright red number 5. Junpei then remembers something he saw ...
» Full game details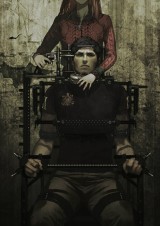 3DS, PC, PlayStation 4, Vita
Choice is your only method of salvation and your only means of escape. How much of your humanity will you sacrifice to earn your freedom? As a new age of ruin looms large on the horizon, you must make impossible decisions and weather unimaginable consequences as you straddle the line between absolut...
» Full game details