A full overview of all adventure games released in the Surface Series. These can be episodes, remakes/remasters or sequels, created by either one or several companies. As long as the IP is used, we'd quantify this as part of a 'series'.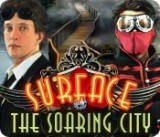 Your brother Jeremy was a great inventor who discovered a magnificent land soaring in the sky. He created wings for the people, making them free. The new citizens were happy…until one day Jeremy was kidnapped and blamed for conducting inhumane experiments. It's up to you to save ...
» Full game details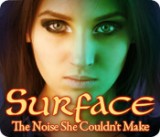 On a lonely stretch of highway, a young girl is found unconscious, a bloody knife lying next to her. Was she a victim, or did she attack someone? Her doctors are baffled when she fails to respond to treatment. Desperate, they call you in to help. As a psychic, you're used to working with clien...
» Full game details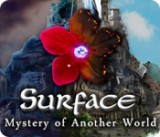 A peaceful train ride to the coast goes way off course and your son Bobby mysteriously disappears. Now strange occurrences are happening all around you, and it seems that there is another world just past your reflection. You must explore this mysterious place to save Bobby before it's too late
» Full game details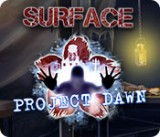 After a car accident on the way to your new home, your daughter goes missing! Your search for her leads you to a town that's abandoned… Or is it? With danger around every corner, it's up to you to uncover the mystery behind Project Dawn and save your daughter! Do you have what it ...
» Full game details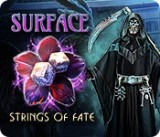 Your little sister has been kidnapped by two Brothers of Fate! With the help of a third Brother, it's up to you to save her. With the odds stacked against you, can you find a way into another world and rescue her in time?! Find out in this spell-binding hidden-object puzzle adventure!
» Full game details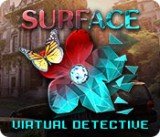 The Virtual Detective Agency is now hiring! Secure your ranking as a top detective in the world's premiere virtual reality space, sponsored by the Capsule Nexus 2000 – the most realistic full-dive virtual reality device. We're looking for a few good sleuths to investigate the cause...
» Full game details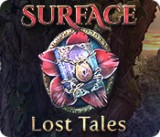 You've been seeing things that can't possibly be real. What starts as a simple doctor's visit turns into the chase of a lifetime! The Huntsman is after you and Fairyland's in danger. With only fragments of your memory, can you save the kingdom before it's too late?
» Full game details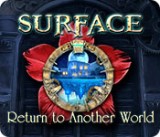 After receiving a worrying phone call from your mom, you return to your hometown of Lightfalls to investigate. But things aren't quite as you remembered them – a strange device has risen from the nearby lake, and it's causing the people of Lightfalls to disappear! A boy from your c...
» Full game details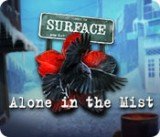 All the adults have vanished. Is it a child's dream, or nightmare? You wake on the morning of your birthday to find that things aren't at all the way you pictured for your sweet 16. Can you find out what's happened overnight to turn your world upside down?
» Full game details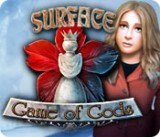 When your friends, Jim, Kevin, and Maggie, invite you to participate in a paid research study, you jump at the chance. But things take a bizarre turn when you arrive to discover that Jim and Kevin are missing, and Maggie has just been abducted by a horrific figure! A strange game is spread out on th...
» Full game details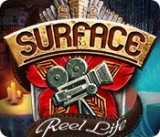 Your sister and her daughter, Jane, were enjoying a screening of an old movie, when one of the actors literally stepped off the screen! Now Jane is missing, and the building is crawling with strange plants and animals from the movie. You solve all the puzzles in your way and rush to the theater to f...
» Full game details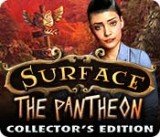 You accidentally miss a train with your husband and daughter on board. It fades into the darkness of the tunnel and never makes it out the other side – it simply disappears. A year later you come back to the scene of the tragedy and meet a scientist who claims that this case is not unique and ...
» Full game details