Agency of Anomalies Series
A full overview of all adventure games released in the Agency of Anomalies Series. These can be episodes, remakes/remasters or sequels, created by either one or several companies. As long as the IP is used, we'd quantify this as part of a 'series'.


Developed by Orneon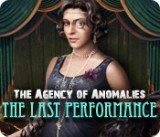 Expose a secret brotherhood called The Seekers and save the performers of the theatre who became the brotherhood's victims. As an agent of The Agency of Anomalies, help the performers restore their human form, return their paranormal powers and find out what happened to the theatre's...
» Full game details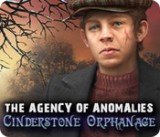 As an agent of the Agency of Anomalies, it's up to you to save the souls of child prodigies and their caretaker who disappeared during a fire at Cinderstone Orphange. Help the ghostly inhabitants of the orphanage use their extraordinary abilities to break the plans of the mystical brotherhood ...
» Full game details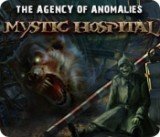 Become a special agent and investigate a military hospital that hosted a variety of terrifying experiments. Discover the monstrosities that soldiers, doctors, and nurses have been transformed into as you explore every single room of the hospital.
» Full game details
All they wanted was a cure, but what they got was terror. Return once again as a detective for the Agency of Anomalies. This time you're called to a health spa in the Alps, where an evil professor has something terrible in mind for his unwitting patients.
» Full game details